Professional Pool Table Moves in Santa Fe
Call our team of professionals to book your appointment for the complete move of your pool table. We have decades of experience with pool table moves and pool table repairs and have built a solid reputation with our customers. If you're looking for the best service and guarantee, then our pool table movers are your best option.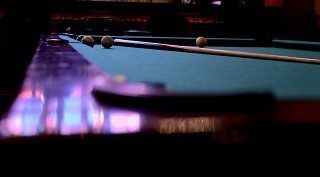 Our pool table mechanics at SOLO® Santa Fe Pool Table Movers have been serving Santa Fe New Mexico for years. We have built a solid reputation with our customers.
We have decades of experience moving pool tables. Be sure that you consider the risks of having your pool table moved by anyone other than a professional. There are many potential risks that could be costly.
If you're still looking for a pool table feel free to visit our classifieds section and find the perfect pool table for you, there you can find local pool tables for sale.
What do complete pool table moves involve?
Pool table moves are potentially dangerous if done by someone with little to no experience, this could result in someone being injured when attempting to move it. Our exclusive 1-Year service written guarantee protects you against any issues related to the workmanship of our pool table movers and our work and our certificate of insurance protects you against the unexpected.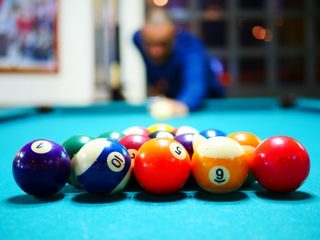 A smooth and proper pool table assembly with leveling can be achieved with specialty and accurate leveling equipment, such as a machinist level is used to level the pool table after moving it.
As Members of the American Billiard Installers Association, we make sure your table is perfectly moved and left in the best playing condition it can be when we're finished. We are also obligated to return in case any issues arise within the 12 month period our exclusive guarantee covers.
We professionally tear down your pool table, load and safely move it to the new home. We assemble the pool table and professionally level the slates and frame giving you a perfectly flat playing surface on the pool table.
We provide expert pool table repair and refelting services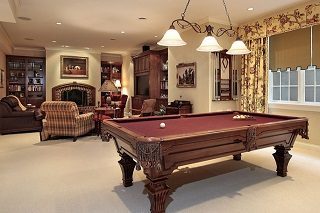 The most common repairs pool table refelting, replacement of the rail cushions and pockets. For any of these repairs, we need to know specific details depending on the type of pool table felt, pocket style or type of cushion, pictures also help a lot to properly take care of the pool table repair or service needed.
We take care of pool table moves for residences and businesses also. Additionally, we offer different pool table services such as a tear down only, setup or installation with leveling, pool table refelting and moves to a garage or storage.
Whether you need to have your pool table move, installation, refelting or a pool table repair taken care of, the pricing depends on the dimensions of the pool table, the type of move, circumstances surrounding the move and type of pool table repair needed.
Guaranteed pool table repair and services
SOLO® Santa Fe Pool Table Movers provides moving services for most pool tables. We move from home to home, business to business or garage to garage for storage. We do complete moves, tear down only, set up or installation only and recovering.
If you're not sure which size of pool table best fits in your room, we have a section with a list of the proper pool table sizes for your convenience.
The process of moving and installing a pool table must be done by a trained professional pool table mover.
The risks involved in possible damage or injury can be high. Let SOLO® Santa Fe Pool Table Movers take care of all your pool table needs.